Volunteer for the Munroe for PA Campaign!
There are so many ways you can support the campaign and help Brian Munroe become our State Representative! We always need volunteers to knock doors with our BFF team (Brian's Field Friends), and we'll show you the ropes if you're new to canvassing. Even an hour of your day is incredibly helpful! It's a lot of fun and we always have snacks!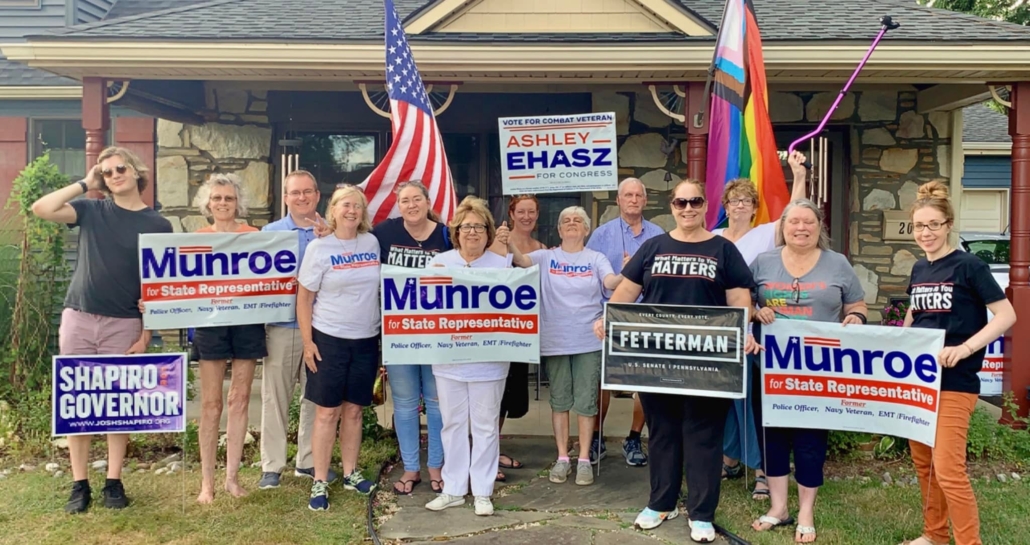 Here are some other ways you can help:
• Write postcards to introduce Brian to voters.

• Make phone calls to let voters know about Brian.

• Host a Meet and Greet: Invite a group of friends to your home to meet Brian

• I need a Brian Munroe lawn sign to show my support!
Use the from below to tell us who you are and what you might like to do. If you have questions, just let us know in the comment box and we'll get back to you with the info you need.
THANK YOU!

---
How Would You Like to Get Involved?
---
To Vote in Pennsylvania
You must register at least 15 days before the election.
You can register to vote online, by mail, or at a number of government agencies, including Pennsylvania Department of Transportation (PennDOT) Photo License and Driver's License Centers.
Am I Registered to Vote?
You can check your registration status here.
Sign Up Now to Vote by Mail
If you haven't requested your mail-in ballot yet, click here to get started and sign up for alerts about deadlines and any important changes!
Mail-In Ballot Instructions
If you already have your vote by mail ballot, you should drop it at an official drop box as soon as possible to make sure your vote is counted. Be sure to use the secrecy envelope and sign the outer envelope. Let me know if you have any other questions about voting, and be well!
I Would Like to be Reminded to Vote!
You can sign up for election reminders here. It's really easy and only takes about a minute!